2018-19 Past Special Events
Subscribe to posts
Come for a fun event; stay for Love Songs at the 7 PM Service and Refreshments after the service.
Donation: $20 Pre-Registration, $25 at the Door.
Pre-Register Online, and be sure to pick which date you want. Additional dates are being planned as well. If you leave that blank, we will assume the soonest one coming up.
You may also call (212) 245-6975, or send an e-mail to info@theactorstemple.org, to inquire about tickets. DO NOT send any credit/debit card information by e-mail. We will do that on the phone!
Service and Film: The Presence of Their Absence, the story of Fred Zaidman, a Los Angeles son of Holocaust survivors, on a journey of discovery to trace his roots and "inherited trauma." Talk back with the Director, Donna Kanter, Q& A, and food suitable for the holiday after the service.
The Presence of Their Absence follows Fred Zaidman, the son of Holocaust survivors, on a journey to trace his inherited trauma.  Armed with determination and scant clues from his late parents, he ventures into the unknown.  With helpers in Poland, Israel, and Germany, and an unlikely source – a Baptist minister in Atlanta who guides him through a cemetery in Poland – Fred finds his roots in the ashes of the Shoah, unshackles his pain, and through the puzzle of his ancestral past reconstructs his future.
More information about the film is on our website:
https://thepresenceoftheirabsence.com
More information and details in the flyer below: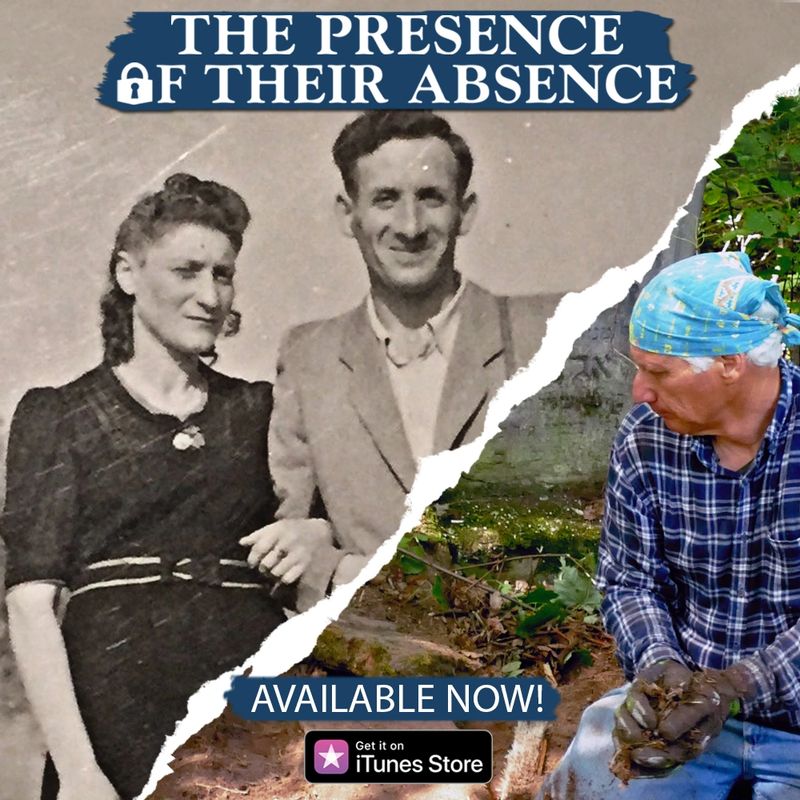 Special Torah Chanting Service and Pre-Bar Mitzvah Celebration for Benjamin Feingold, Parashat Shofetim (yes, this is correct!) Special Oneg Shabbat Lunch sponsored by Benny's proud parents, Rob and Kris Feingold. All are welcome.
Additional Upcoming Shabbat Services:
Saturday, June 29, 2019, 10:30 AM. Service, Discussion of Parashat Shelach Lecha, and Oneg Shabbat.
Friday, July 5, 2019, 7 PM. Service and Oneg sponsored by Sharon Snyder in loving memory of her brother Daniel.
Saturday, July 6th, 2019, 10:30 AM.
Friday, July 12th, 2019, 7 PM.
Saturday, July 13th, 2019, 10:30 AM.
Friday, July 19th, 2019, 7 PM.
Saturday, July 20th, 2019, 10:30 AM.
Friday, July 26th, 2019, 7 PM.
Service with music and Oneg Shabbat sponsored by Barbara Bova for Rabbi Jill's 13 years at The Actors' Temple, with musicians Aron Bederson, and Judy Buchman and comedian Zygy Susser.
EREV SHAVUOT, Saturday, June 8, 2019, 6 PM: Potluck Dairy Dinner, Shavuot Holiday Service, Study Session follows the service. Come and eat blintzes, cheesecake, and more and ascend to receiving the holy Torah. Please bring a dairy dish to share. Lily Galperin plays a piano program of the French Baroque during dinner.
SHAVUOT Morning, Sunday, June 9, 2019, 10:30 AM: Holiday Torah Service, Chanting of the Ten Commandments. Haftarah chanted by Ira Helf. Yizkor will be said. Oneg follows the service.
A Talk and PowerPoint presentation, by Robert Shapiro, J.D., PhD. With special guest, Judith Steele, who was on the St. Louis. Oneg sponsored by Sanford and Paul Kravitz in loving memory of their Mother, Devorah Kravitz. A brand new Projector has been donated by Barbara Bova for the occasion and for other events.
The COMEDY BENEFIT is Back by Popular Demand!

Bob Greenberg, Producer, Emcee and Comedian (pictured below) has created a hilarous show for us, starring Stand-Up Comics As Seen On TV: Bernie Berns, "King Of The Catskills," Sandy Ehlers, Mike Fine, Rhonda Hansome, Barbara Heller, Dave Konig, Nancy Lombardo, George Saltz, plus, A Surprise  Special  Guest!
With Ira Allen on Piano and Carmen Goldberg, Vocalist.
Wine & Cheese after the show.
Buy Tickets Online Now, by phone, or send a check made out to The Actors' Temple.

Come out for a great night of comedy!
In addition to the services within our second night Community Seder, we also invite you to attend our three Passover Morning Services:
Saturday, April 20, 10:30 AM
Friday, April 26, 10:30 AM
Saturday, April 27, 10:30 AM for a Yizkor Service
Phyllis Malamud sponsors the Oneg Shabbat on April 27th in loving memory of her Mother, Hannah Unterman Malamud.
At Dorot, 171 West 85th Street, near Amsterdam Ave. Please contact Barbara Bova to participate.
A fabulous event led by Rabbi Jill Hausman every year.
See the event information and seder menu flyers below.

Buy Tickets Now at our online store!